Back when I first started working with Microsoft NAV versions in the late 1990s as a young consultant, I don't think anyone could have predicted just how far the ERP system would come.
From modest beginnings as a small business management suite, NAV has transformed into a powerful and flexible enterprise platform used by companies across the globe.
In the early days of NAV, integration and customization capabilities were limited. The focus was on core financials, distribution, and manufacturing functionality.
But over successive Microsoft NAV versions, NAV has expanded into a highly customizable framework with much deeper capabilities for CRM, analytics, cloud deployment, and application integration.
The Early Years: Laying the Foundation
NAV (then called Navigator) 1.0 was launched in 1996 for the Microsoft Windows NT platform. The early versions introduced core accounting, distribution, manufacturing, and project management modules. Microsoft NAV versions 1.0 to 2.60 established inventory control, job costing, service management, and other baseline ERP features.
However, capabilities were aimed primarily at smaller enterprises. Integrating with other systems and customizing functionality was restricted. The UI and navigation were clunky by today's standards. But these early Microsoft NAV versions laid the groundwork for what NAV would eventually become.
Scaling Up: The Move to SQL and Web Client
By NAV 4.0 in 2003, the system had been ported to the Microsoft SQL Server database. This brought enhanced integrity, scalability, and performance. NAV 4.0 also introduced new manufacturing scheduling tools and broader supply chain capabilities.
Around this time, NAV began to gain traction as an option for larger mid-market companies, not just the small firms it initially targeted. The expanded SQL-based platform provided the foundation for more extensive customization and add-ons geared toward vertical industries.
NAV 5.0 brought arguably the most significant advancement to that point – the introduction of the Web-based "NAV Web Client" in 2005. This new browser front-end opened the door for easier remote access without installing thick clients. Suddenly, NAV could be accessed from anywhere using a simple Web browser.
The Modern Era: Cloud, Mobility, AI
By 2009, NAV 2009 introduced REST APIs for simplified integration with cloud services and non-Microsoft platforms. The following years saw steady enhancements to analytics, reporting, and mobility.
Microsoft Azure cloud deployment options arrived in 2013 with NAV 2013. This enabled companies to enjoy NAV benefits without on-premises infrastructure. In 2018, Dynamics 365 Business Central was launched as the modern cloud-first version of NAV.
The latest Microsoft Nav versions have leveraged advances in big data, AI, and predictive technologies. Assisted forecasting and cash flow predictions are among the intelligent tools now available. The Power BI connection enables advanced analytics and reporting.
While the core functionality remains familiar, today's NAV is nearly unrecognizable from where it all started. The flexible architecture, ubiquitous access, and intelligent capabilities were hard to fathom in those early Windows-only days!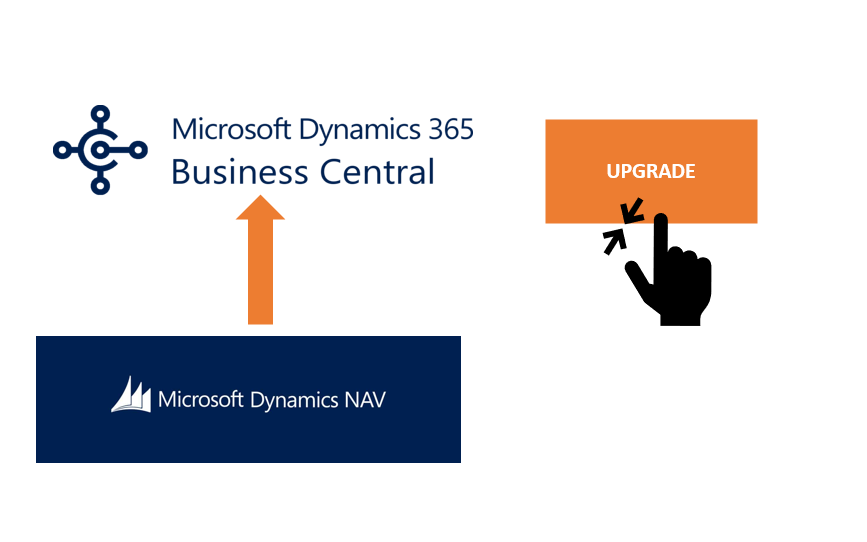 What's Next for NAV?
It's anyone's guess what the next 25 years of NAV evolution will bring. Perhaps holographic interfaces using HoloLens? Native integration with collaborative robots and IoT sensor data? With the pace of cloud and AI advancement, the possibilities are endless. One thing I know for sure is that NAV will continue adapting to solve evolving business needs. Microsoft is invested heavily in the continuous improvement and innovation of its Dynamics 365 platform. I can't wait to see where NAV goes in the future!